Check out articles, videos, and social media about Little Angels to stay current on our companies happenings
Social Media: Follow us for constant updates on the pups!
Little Angels Service Dogs
6 days ago
Owen & Oprah enjoying their time in Mission Bay. Our staff is camping with some of our service dogs in training this week so check back for more photos of dogs having fun while they learn!
Events:
October Meet n' Greet:
Our first ever Meet n' Greet party at the ranch was a huge success! Our participants started the day by arriving at the ranch to giant taco bar with freshly made ingredients. The event itself started in our classroom with Katie talking about our program, how we train our dogs and the process of our dogs being placed in their forever homes. Our participants then got to meet our litter of ten English Cream puppies and help give them their first training session. We learned about the very first commands taught to each dog, like name recognition, 'Watch Me' and even how to take treats. Following the puppy therapy our trainers took some of our more advanced dogs into the field to demonstrate how we train advanced tasks. The day ended with a lengthy Q&A session guided by Katie before everyone headed out for the day. We had an absolute blast and can't wait for our Holiday Party coming up in December. Don't miss out!
December & February Parties:
We had a blast at our Holiday Party in December, and so much fun at our Valentine's Day Party in February. Between puppy kisses, photo booths, costume contests and demos from our trainers, everyone had fun at the ranch! Don't forget about the silent auction and food buffets. Check out the videos below for a look at our open houses, and don't forget to reserve tickets to our Spring Fling coming up in April!
Get Tickets for our Spring Fling Open House Here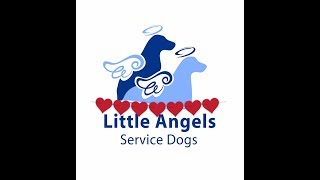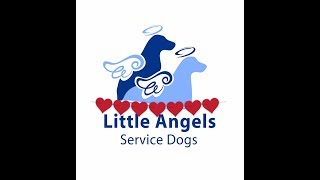 Articles:
Check out this article by Springible! They had a talk with one of our employees Judy to find out just how beneficial service dogs can be. Awesome read!
Read up on Lydia and Grommit. Grommit is an amazing rescue dog that we placed with Lydia, who we were lucky enough to be teamed up with through Make A Wish. Lydia has been considered a "Medical Unicorn" as doctors are having such a hard time diagnosing her. Grommit was her family's wish for her, and he is ready to do his job!
Videos:
Find our latests videos on Youtube: Little Angels Service Dogs